New Sound To Light Website Launched
Over the past number of years, we have been working with Sound To Light on improving their digital marketing. The client always felt that their website was outdated. This was designed by another developer a number of years previous. We were tasked with creating a new website design that best represented their business.
The website design itself needed to be modern, easy to use and showcase the high number of services that they offer their customers. In a highly competitive market, a particular focus needed to be placed on the SEO of the website to ensure that they stood out from the crowd. Both the client and our team were very pleased with how it turned out as we created a stunning new website design.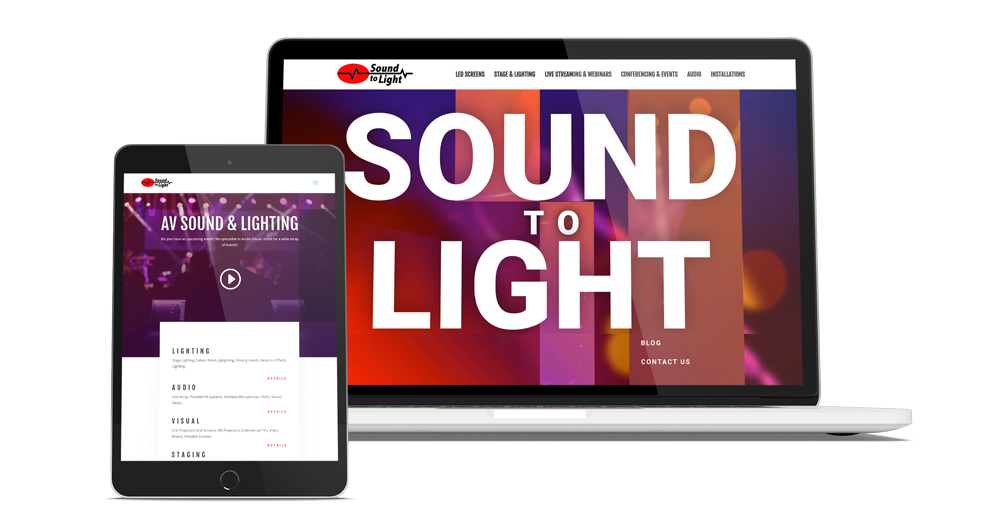 We moved away from their previous design which was outdated, too plain and didn't represent the service that their team offer. Upon completion, we agreed to continuously work on their SEO strategy by adding new blogs, content and services on a monthly basis. We believe that this will help them reach their goals in no time at all!
If you have any feedback or would like to discuss any of our marketing services, feel free to get in touch by emailing sales@onestopmarketing.ie. With initiatives such as the Trading Online Voucher by the Local Enterprise Office, more and more businesses are looking to grow their digital footprint. We have recently launched websites for a number of other companies and organisations including GMIT Students' Union.