Social Media Marketing
Build brand awareness, create positive sentiment and drive sales.
What is Social Media Marketing?
Social Media is a powerful tool that allows you to add a layer of personality to your brand. It should reflect your tone, promote your services and create a level of loyalty amongst your customers.
Having a poor social media presence can be extremely detrimental to your business. With our Social Media Marketing services, our team can maximise its potential and allow you to focus on other areas of your business more in line with your expertise. "Joyce's Supermarkets approached One Stop Marketing Solutions with the aim of building our social media platforms and to better our communications with our customers. They successfully grew our following and engagement through Facebook and introduced our business to the world of Instagram, creating content daily. We have found this to be a very beneficial tool of marketing"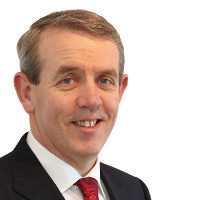 Why is Social Media Marketing important?
Build customer loyalty
When you have a social media presence, you make it easier for your customers to find and connect with you. By connecting with your customers through social media, you are more likely to increase both customer retention and loyalty. Social media is not just limited to introducing your product, customers see these platforms as service channels where they can directly communicate with the business.
Increase website traffic
By sharing your content on social media, you are giving users a reason to click-through to your website. On your social account, the more quality content you share, the more inbound traffic you will generate while making conversion opportunities.
Reach new potential customers
No matter what industry you are in; you have the potential to target new customers on a day to day basis through social media. We'll find the right platforms for you and put together a social media strategy to engage new customers and put your brand at the forefront of their newsfeed.